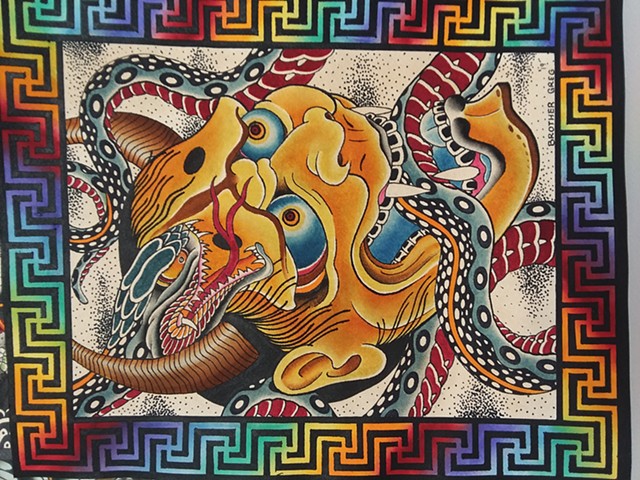 Custom Tattooing with over 20 years experience!
San Clemente Tattoo is a traditional tattoo street shop located in beautiful
down town San Clemente ca.
The shop is open 7 days a week from noon- 8pm
We gladly always take walk-ins but appointments may be necessary as we are custom shop.